28 July 2016
Pandora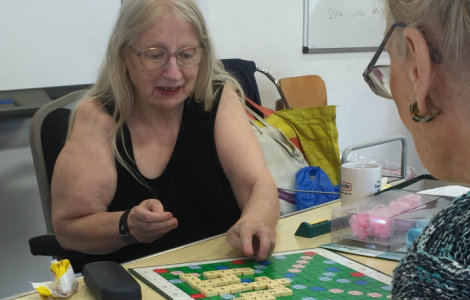 I've been a member of Open Age for a while, but was referred to the Outreach services through Octavia. I actually received some of their flyers in the post, which attracted me to join the activities they provided for people over 50.
I attend the coffee mornings on Friday's because I love to play scrabble. I love literatures and enjoy taking part in activities that allow me to be creative. For me, activities are a good exercise for the brain.
I would recommend these activities to people my age as it helps keep your mind young and gives you a useful purpose in life. They stop people from feeling lonely and isolated.