Extra care housing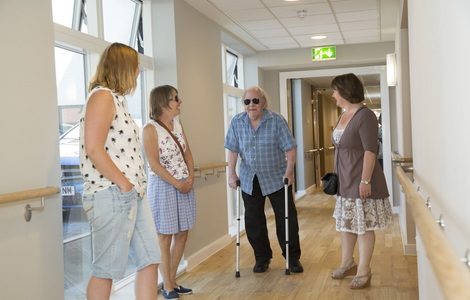 I used to call the numbers at bingo. I'm good at quizzes too.
Octavia have an excellent reputation for our extra care schemes, which offer the independence of self-contained homes but with 24 hour support and care if its required.
Extra care can be a really great option for those who have specialist care needs such as dementia who want to remain independent but find they need some added security and assurance of having help on hand. If less support is required then our sheltered housing options may be more suitable.
We work with each of our extra care residents to design a personalised package of care. Our aim is to help each person to live as independently as possible, to stay active and to achieve their goals.
Our approach to extra care
24 hour care and support
Our extra care schemes are staffed day and night, every day of the year, so you will always be able to get the support you need, when you need it. We can help you with a wide range of day-to-day tasks, including personal care, shopping, food preparation, cleaning, budgeting, managing your medication and making healthcare appointments.
A person-centred approach
We will work closely with you to develop a personalised package of care and support that meets your individual needs. We can also involve your relatives and carers in this process if you want us to.
Staying active and independent
We will support you to take part in activities that interest you, both within the home and out in the local community. We can support you to pursue old hobbies, take up new ones, or learn valuable skills such as using the internet to keep in touch with friends and family.
Safety and security
Our extra care homes offer excellent security and we can help you to make use of assistive technology such as falls detectors and motion sensors.
Making choices
We will treat you with dignity and respect at all times, encourage you to make choices about the care you receive and support you to take control of your care with personal budgets. We will also give you opportunities to have a say in other decisions that affect you, for example when we recruit new members of staff.
Skilled staff
We invest in ongoing training and development for our staff. Our extra care team members are skilled in supporting individuals with complex needs, developing personalised care plans and helping people to regain independent living skills.
Contact us about extra care housing
If you, a loved one or someone that you provide care for would benefit from extra care housing, then please contact us to discuss the next steps.
Extra care