Careers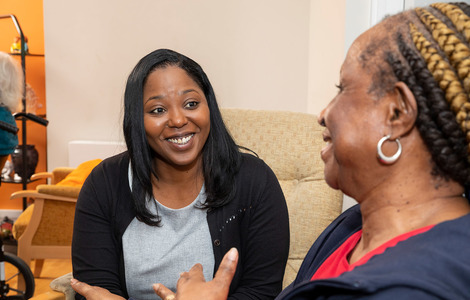 Octavia has a long-standing reputation for good quality, housing and Care in west London.
Over the last 15 years Octavia has developed seven modern extra care schemes in North Kensington, Westminster and Hounslow, providing accessible homes with personal care, support care and activities for 179 older people with a range of needs, including those with long term health conditions, dementia and mental health needs, and those who are socially isolated.
We know it is the quality of our staff that makes us such so outstanding. That's why we value and invest in our Care staff; taking care of their wellbeing, mirroring the approach we take with our residents; supporting them in their role, rewarding great work and developing people to be the best they can be.
Our values of being 'Reliable, Responsive and Respectful' are the most important thing to us, so we are keen to hear from people who also value these things and want to make a difference in people's lives. Whether you have personal, volunteering or paid experience of caring for others we would love to hear from you.
You can also view all our current vacancies and find out more about what its like to work for us on our main website here.