2 October 2020
A week in the life of our befriending and outreach team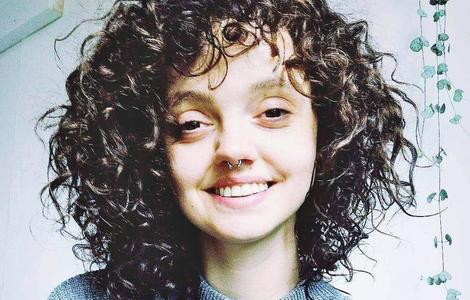 "Supporting our older people has given me a goal to work towards, helping me to deal with the pandemic on a personal level."
Working as an Outreach and Befriending link worker, Debbie's role sees her lifting the spirits of some of the most isolated members of the community through our telephone befriending service.
"I start my day by replying to our volunteers – answering any questions they may have about their befriendee or the service in general. The rest of the day is spent searching for matches for older people who have been referred to us. Switching from a face-to-face service had its initial challenges, but in some ways, it is now easier to match people as I don't have to factor in their location.
During my first phone call with a befriendee, I collect information on their hobbies, interests, languages and skills so that we can better personalise their match. When making this initial contact, I am mindful that this conversation may be the first they've had in days or weeks, so I like to check in with them and see how they are doing. At this stage, I also let them know an expected time frame of how long we think it will take for them to be matched. Making the call to the older person to let them know that I have found them someone is the most rewarding part of my role. Both befriendee and befriender are often excited and raring to go, so I will usually book in an introduction meeting for as soon as possible."
While the first few calls help forge a bond between the two parties, sustained contact often solidifies it. Many of the service's matches go beyond the six-month commitment, evolving into long-term friendships that stand the test of time.
"A simple phone call from a familiar voice can make someone's day – but it can also create a long-lasting connection. A lady I spoke to had been feeling cut off over lockdown but could see no way round her current circumstance. An initial phonecall with her befriender left her feeling confident in his good will, kind voice and friendly manner. Fast forward four months and their match is still going strong. In a conversation with her last week, she said they have never paused in their conversations; they have a lot in common and they are never short of things to talk about. Before lockdown she hadn't been experiencing symptoms of loneliness, which really illustrates the profound impact this crisis has had on many."
The launch of Octavia's telephone befriending service was met with an outpouring of support from the community – with over 100 people applying to become a befriender in the first month. As lockdown restrictions tightened, Debbie worked quickly to pair older people yearning for contact with new volunteers, all the while ensuring that all matches remained meaningful.
"We worked hard to match as many people as possible in the first few months. Supporting our older people gave me a goal to work towards, providing me with focus and helping me to deal with the pandemic on a personal level. The team really pulled together and I'm proud of how many people we have been able to support."