2 October 2020
A week in the life of our befriending and outreach team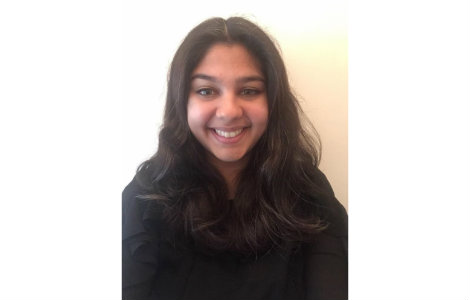 When social distancing measures were enforced in the UK, our befriending and outreach team had a creative solution to the suspension of their face-to-face services: a telephone support offer. Since moving to remote assistance, the service has been a beacon of hope for over 150 people, providing them with the support needed to live well in their homes.
To mark National Older Persons' Day on Sunday 4 October, five members of the team have come together to describe one day of their week working as an Octavia support worker. From welfare checks and social calls, to virtual activities and signpost support, their work is fostering community and connections at a time when they are needed most.
Loneliness is such a tough hand to be dealt with, so anything we can do to alleviate its impact is a must
Returning to Octavia in February after an earlier internship, Jemma's role was initially to collect data for an evaluation of the outreach and befriending service. When the pandemic struck in March, she was redeployed to the frontline to support the needs of older people in the community.
"I usually start my day by updating the COVID-19 services database – an internal resource for members of the team to keep track of which local services are open and accepting referrals. This really comes in handy when we are looking for places to signpost people to for specialist support. After this, I will begin my 'phone arounds' to older people in the community and follow this up with online referrals and signposting.
At the beginning of the crisis, most people required some form of emergency food support. Our team's approach has always been to tailor support to the individual, so varied requests often require varied solutions. A lady I spoke to was eager to receive food items from her native country, but her visual impairment meant she was unable to order an online food delivery. As she was shielding, I referred her to Sainsbury's telephone service and arranged for an easy-to-read takeaway menu to be sent to her home. After weeks of eating the same food, she was delighted to have a wider range of options again."
The pandemic has shone a light on the plight of older and isolated individuals across the capital - many who were in great need of companionship long before the crisis. Jemma's work highlights the power of a simple phone call in combatting the devastating effects of loneliness.
"The enormity of the crisis means that many are experiencing social isolation on a scale previously unseen. Some of the people I support regularly go days without speaking to anyone. Through volunteer support, we usually run both one-to-one and group befriending support for older and vulnerable people living in The Royal Borough of Kensington and Chelsea and in Westminster. We have replaced this face-to-face service with a telephone befriending programme, training and supporting hundreds of volunteers remotely.
"Part of my role is to carefully match service users with volunteers, based on a common interest or shared passion. While this method may mean matching takes longer, it ensures that pairs gel well and conversations flow – key ingredients for a successful match. Loneliness is such a tough hand to be dealt with, so anything we can do to alleviate its impact is a must."