28 July 2016
Juliette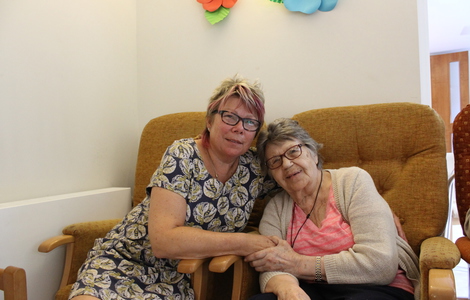 Mum was living on her own in a self-contained flat near the Kensington Day Centre (KDC). She use to attend the day centre 5 times a week. Mum's dementia was progressing and she needed extra care. It didn't help that she had a different social worker visiting her every day.
I decided to speak to the Manager at KDC for further advice, I told him I have to find somewhere for Mum to live. I needed respite and was offered a studio flat at James Hill House - I was really happy with that. Soon after, I was offered a one bedroom flat for Mum, I thought 'God's looking down on me…'
I live in South East London and though it's quite a drive away, I don't worry so much as I know Mum is in excellent hands. The familiarity of having the same care helps so much. There is such a good team here and staff are always respectful. I just look at Mum's smile and I know she's happy.
If someone asked me if I would recommend Octavia's extra care services, I would say yes straightway. You can be rest assured that your loved ones will be treated with care and comparison.