10 July 2014
Dementia Friends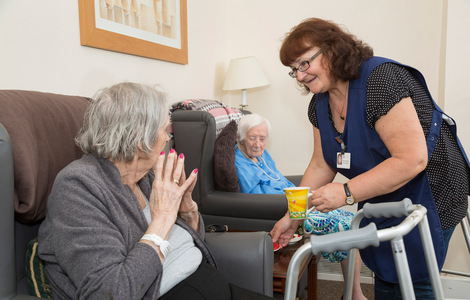 Dementia Friends is an Alzheimer's Society led initiative, funded by the Department of Health and Cabinet Office. It aims to increase dementia awareness and change the way the nation thinks, talks and acts about dementia and is part of the Prime Minister's Challenge on Dementia.
A Dementia Friend is someone who has attended a one hour information session and has committed to an action that will make the lives of people living with dementia a little bit better. Anyone of any age can be a Dementia Friend and every action counts - from helping someone to find the right bus to spreading the word about dementia on social media.
Dementia Friends Champions are trained volunteers who encourage their family, friends, colleagues and local community to understand a little bit more about dementia, what it's like to live with dementia and then turn that understanding into action.
For more information please visit: www.dementiafriends.org.uk