19 April 2022
Kensington Day Centre open days in April and May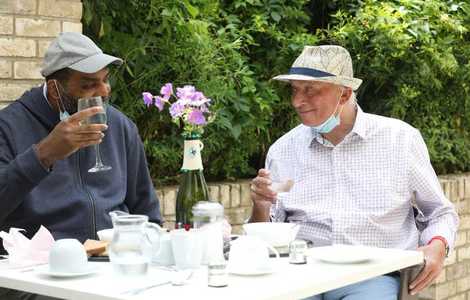 The KDC is an accessible day centre for older people to meet, eat, get active or be creative, that is open Monday to Friday, all year round.
If you are an older person living in Kensington & Chelsea who wants to get more active outside of your home for a few hours a week in a care-supported environment, why not come and take a look at the KDC.
We are offering free to attend open days for you try out our activities and meet other KDC members and Octavia's friendly day-care team.
The KDC open days are being held every Wednesday and Thursday until the end of May 2022.
The KDC is run from The Reed – an accessible, light and modern intergenerational centre in North Kensington.
Whether you want to visit for a few hours or several days a week, relax and watch the world go by, chat and have a meal with friends, or take part in some of the many activities on offer, we have membership spaces for older adults living in the Kensington & Chelsea who need some care or support.
Fun activities include:
art and crafts
pottery
chair yoga and exercise
fun digital activities
bingo and games
social outings and events.
See the programme of activities at the KDC for APRIL 2022
See the programme of activities at the KDC for May 2022
If you want find out more about the KDC, or come along to one of our free open days, please contact us.
Visit: The Reed, 28 Convent Gardens, London W11 1NJ (Close to bus routes 52, 452 and 23 and Ladbroke Grove underground station)
Accessible transport can be provided for members to pick you up and drop you off safely.
Tel: 0208 962 3570 (The Reed) or 0208 354 5500 (general enquiries)
Email: update@octavia.org.uk