16 March 2020
Coronavirus (COVID – 19) updated 24 March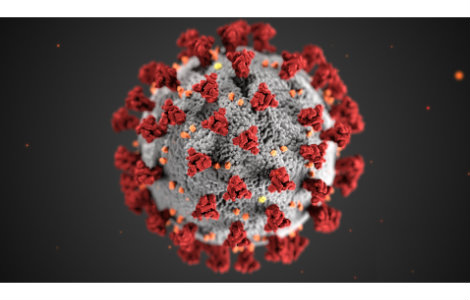 Octavia is taking steps to maintain services as best we can and help keep our residents and others we provide support to, safe during the Coronavirus outbreak.
For the latest information from Octavia, about our services, the help we are providing and the precautions we are taking, please check our website, www.octaviasupport.org.uk which we will be keeping regularly updated.
At this time, in the majority of areas, we are retaining normal services where possible.
Our reception at Emily House is closed until further notice. If you need assistance, please contact us via telephone (020 8354 5500) or email (info@octavia.org.uk).
Our Contact Team remains open for enquiries and service requests between the hours of 10am-4pm on 020 8354 5500.
We have reluctantly taken the decision to only carry out emergency repairs from Tuesday 24 March 2020. This means we will not be completing non-essential routine repairs from this date until further notice.
All non-essential visits to our care schemes, including day care, communal gatherings and group social activities, have stopped for the time being
We have temporarily closed the Octavia shops and are unable to accept donations until further notice.
Our digital media club, BASE@theReed, has closed and all face to face youth activities are suspended. Plans are being finalised to ensure that we can continue to support our young people remotely.
The Drop in Citizen's Advice Bureau Service at Emily House has been suspended and replaced with telephone appointments. Either call us to make an appointment (CAB will call you back) or call your local CAB directly.
Staff are working remotely and away from the office, where possible.
Rent advice
If you are concerned about paying your rent or service charge, please let us know. We are here to help. Our Financial Inclusion team and Income team can offer advice over the phone. You can also contact our debt advice charity partner, StepChange, on 0800 138 1111 (free from all phones, including all mobiles) or through their website www.stepchange.org
Taking precautions
We are following the latest government guidance and we advise residents to do the same. You can find the latest official advice on the Public Health England or NHS websites (listed at the bottom). Please keep checking these websites as the advice is being regularly updated.
We want to reassure our residents that we are encouraging and supporting all our staff to follow the government guidelines to help combat the spread of the virus including regular handwashing and self-isolation if they are displaying any symptoms. Staff have been given extra hand sanistiser and wipes to disinfect work areas and facilitate regular handwashing. NHS advice posters have been put up in offices and care schemes to promote best practice.
High contact points including our office (Emily House), shared areas to our properties and extra care schemes are being carefully and regularly maintained, following exemplar practices including increased deep cleaning and disinfection practices.
All of these steps are designed to reduce the chances of Coronavirus spreading.
Emergency repairs service
Our greatest priority is the wellbeing and safety of our residents, staff and contractors. If you feel unwell, or you have been in contact with someone who has experienced symptoms of Coronavirus, please let us know before arranging an emergency repairs appointment.
Currently, the government is advising everyone who experiences symptoms of Coronavirus to isolate themselves and stay at home for 14 days. If this applies to you it is very important that you inform us if we are due to visit you so that we can consider what precautions to take.
We want to let you know that for these reasons, all our staff will be asking some basic questions before they arrange any emergency repair call-outs until further notice.
This is to help prevent the spread of the virus. Please be aware that as always, we will follow all data protection and privacy laws when collecting and storing this information. Further information can be found at the bottom.
Support for older residents
We are working hard to mitigate both the risk of Coronavirus and the wider impacts that social distancing measures will inevitably have on some of the older people we house or support in our homes and extra care schemes. Residents and service users who are over 70 have been offered support and advice, where possible. One to one phone befriending sessions are being offered to limit face to face interactions and staff have been diverted to assist with shopping and basic support for those most in need.We ask people to be vigilant in your neighbourhoods. Please follow official advice and protect yourself but also offer help to those who are vulnerable and older if you can.
Universal Credit
If you cannot work due to Coronavirus and are eligible for Statutory Sick Pay, the Government have confirmed that you will get it from day one, rather than from the fourth day of your illness. This is as of 13 March 2020.
If you are claiming benefits or Universal Credit, special arrangements are being made. There is a lot of advice online about what to do if you are affected by Coronavirus (see the link below for more information). Please make sure you stay up to date on what you need to do for your circumstances.
Further information
NHS advice
The best way to keep healthy and restrict the spread of the virus is to follow the health guidance about washing your hands, which is set out on the NHS website:
https://www.nhs.uk/conditions/coronavirus-covid-19/
Government advice
For the latest government information, go to: https://www.gov.uk/guidance/coronavirus-covid-19-information-for-the-public
Please be cautious of any other advice. There are reports of fake guidance in the public domain so be careful to follow the official information only.
Universal Credit
Please check you know how your benefits or Universal Credit may be affected during this time here: https://www.understandinguniversalcredit.gov.uk/coronavirus/
Octavia advice
Please check for updates on what we are doing at www.octaviasupport.org.uk