16 November 2016
We won the bid to extend our care and support services for older adults in Hounslow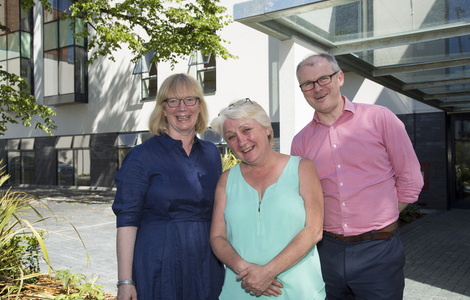 The London Borough of Hounslow recently went out to tender for Care providers to offer care and support services to three Extra Care schemes in the borough, which provide vital care and support for over 100 local older people.
Following a rigorous process, we were named as the successful winner of the bids, which will mean that we will provide care and support services in the borough for the next 5 years. We already own and manage two of the schemes - Park Lodge House and a new scheme in Isleworth set to be named Bridgewharf House.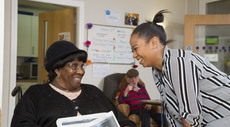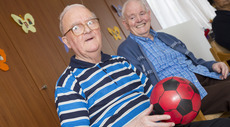 According to Age UK, there are over 2 million people over 50 living in London, with an average life expectancy for males in London's boroughs ranging from 75 to 84 years and from 80 to 89 years for females. Octavia provide homes to 1175 people who are 65 and over, including those that live in our extra care schemes.
Neil McCarthy, Assistant Director of Care and Support said:
We are really pleased to have won the contract for the borough. There is a huge demand for extra care housing in Hounslow and the Council have a strategy to provide further extra care housing by 2022. We are particularly pleased because it means that residents at our scheme, Park Lodge House will not have to adjust or have disruption to their services, instead they will have the consistency of services continuing as normal with the same familiar faces of care provider and landlord as before, which is really important to their wellbeing."
The new scheme, Bridgewharf House in Isleworth will consist of 36 extra care flats, 32 of which will be offered on an affordable rent basis and 4 will be specialist shared ownership units, specifically for older people.
Across the three schemes supported accommodation and 24-hour on-site care for frail or vulnerable older people will be provided, catering for those with a range of needs – anything from support needs resulting from physical illness, dementia, learning disabilities, functional mental illness, social isolation, sensory impairment, learning disabilities or general frailty due to ageing.
If you are interested in renting or buying a property at Bridgewharf House or know someone over 50 who could benefit from local care and support needs in Hounslow, Kensington and Chelsea or Westminster, then please call us on 020 8354 5500 or email info@octavia.org.uk