3 October 2016
Mayor celebrates Silver Sunday with Octavia residents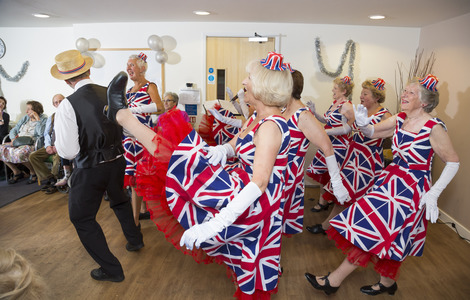 Bus Pass to Broadway, musical theatre group at Leonora House
On Sunday 2 October, Mayor of the Royal Borough of Kensington and Chelsea, Councillor Mrs Elizabeth Rutherford visited our extra care scheme, James Hill House to celebrate Silver Sunday with the residents.
I enjoyed joining residents of James Hill House to celebrate Silver Sunday. It was an afternoon filled with activities, which brought together many older residents who clearly had a great deal of fun and enjoyment. We danced, exchanged stories and shared laughter. It was a wonderful community event and I am sure all those who attended are enormously grateful to Octavia, who worked so hard to organise such a splendid programme of events for the afternoon.'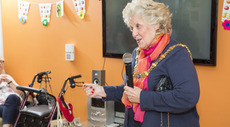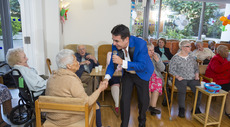 Held on the first Sunday of October through the Sir Simon Milton Foundation, Silver Sunday is a national celebration of older people and their contribution to communities. Through a variety of free activities Silver Sunday is offering people over 65 a chance to keep active in body and spirit, try new things, meet their neighbours and ultimately overcome loneliness.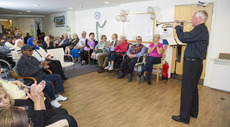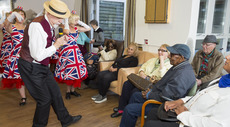 Residents at Leonora House enjoyed a fun filled day full of activities, including a wonderful lunch, bingo and a live band playing music from the 30's.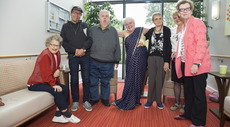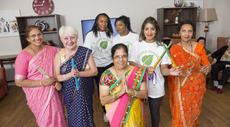 Our extra care scheme in Hounslow, Park Lodge House had a double celebration, where members of staff dressed up in traditional Indian wear to celebrate the Hindu festival, Navratri. Local MP Ruth Cadbury also attended the celebration. Martha Moran, Scheme Manager at Park Lodge House said:
This is the first time we have hosted a Silver Sunday event, it was a great success and the first of many.'