9 May 2016
Results from our Care and Support Satisfaction Survey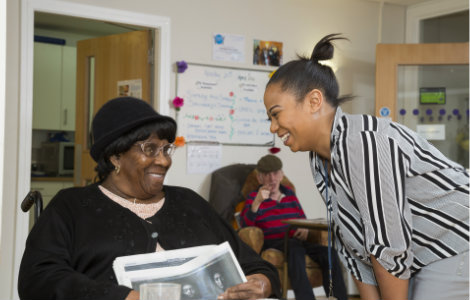 During March and April 2016, we conducted a survey of current service users of our care and support services. The survey follows previous surveys to gain feedback on satisfaction with our services.
Surveys were sent out by post for service users of non-residential schemes with a return date to be completed within 3 weeks.
Key questions were asked to the following schemes:
James Hill House
Miranda House
Leonora House
Burgess Field
Park Lodge House
Highlever Road
Kensington Day Centre
The Quest
Sheltered Schemes
Outreach service
Question

Overall satisfaction

Does your support worker do what they say they will do?

96%

How satisfied are you that staff respond to queries you raise in a timely manner?

93%

How satisfied are you that staff respect your views?

90%

How satisfied are you that staff understand your needs?

92%

How satisfied are you with the information we give you about the service?

89%

How satisfied are you that the service has improved/maintained your quality of life?

93%

(Impacts include: increased independence, reduced isolation and feeling safe)

Overall, how satisfied are you with the service you receive from Octavia's Support Service?

95%

Would you recommend this service to your family and friends?

87% of service users said they would recommend the service to a family member or friend.

If you would like to give feedback on any of our services then please contact us here