27 April 2015
Octavia's extra care residents respond to the changes in the new Care Act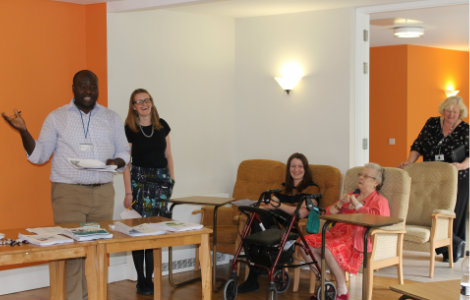 The new Care Act which came into effect from 1 April 2015, represents the most significant reform of care and support in more than 60 years, putting people and their carers in control of their care and support. The Act combines various existing pieces of legislation which previously shaped how social care was arranged in Britain.
The intention is that the new Act will make it easier for the public to understand why things happen in a particular way and aims to give greater control and influence to those in need of support. One of the biggest changes under the Care Act means that people who look after an adult relative or friend with care needs will have the same right to assessment and support as the people they care for.
Our extra care scheme, James Hill House offer specialist care for residents living with conditions such as Dementia who want to remain independent but find they need some added security and assurance of having help on hand. On Friday 24 April the scheme took the proactive decision to hold a meeting to inform residents and their families about the new changes in the Care Act could impact on the individual residents at James Hill.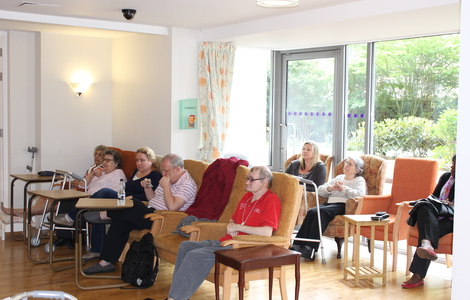 The meeting was attended by families of the residents, care staff and external social workers and included a presentation from Adult Social Services. It was an opportunity for residents to meet the senior management of Octavia Support and find out some other plans for how the scheme and service will be enhanced including how cyclical works will be carried out, how improvements to the communal areas and décor will be made and how residents will be involved.

'Assessments and reviews will be more focused on the person's goals and outcomes they want to achieve and impact on their wellbeing positively. As for James Hill House, they won't be effected as much seeing they already have a person centred approach in place' 'Said Henry Leak, Head of Assessments at Adult Social Care.
'We continue to develop our services to be more person centred and responsive to individual wishes, needs and how they pay for it. We actively work with those people who are important to those receiving our care – seeing family and other carers as a part of an important network to meeting a person's needs. We are actively working with the Local Authority and Health providers to ensure this important legislation is put into practice to meet people's needs' Said Neil McCarthy, Assistant Director of Care and Support at Octavia.
James Hill House was recently inspected by the Care Quality Commission to check whether they were meeting the legal requirements and regulations associated with the Health and Social Care Act 2008. The scheme was given an overall 'Good' rating for being safe, effective, caring, responsive and well led, in accordance with the Care Act 2014.
'We run a collaborative service at James Hill House where we keep our residents and their families involved on a monthly basis in decision making and inform them of any changes and developments that matter to them. Our aim is to hold a general meeting every year where residents have the opportunity to interact with senior management of Octavia and Adult social care' Said Mohammed Gbadamosi, Scheme Manager at James Hill House.