5 September 2017
Liz Richardson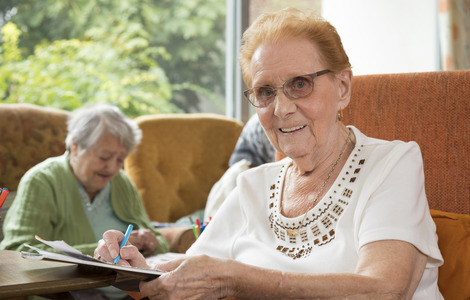 "I come here three days a week, so I get the best of both worlds. My niece used to work here and she recommended it to me. It's the company I like… you're not stuck at home.
"I've always lived around here so it's nice to feel like I'm still part of the same community.
"On my first day, everybody came and spoke to me. Three days works well. If I want to go away for the weekend I've got my Fridays.
"I come by coach now. They pick me up in the morning, about 9 o'clock, and we ride around to pick the others up which is really nice.
"It's somewhere to go and mix with people. That's very important."