Floating support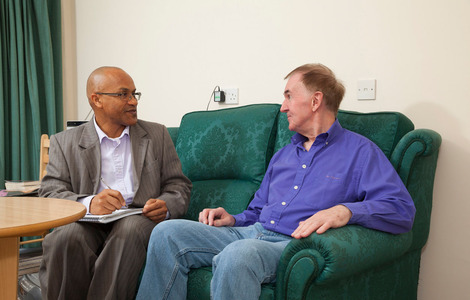 The floating support service is available to Octavia tenants aged 18 and over, and is designed to promote personal wellbeing, independence and quality of life.
Providing support at home
The support we provide is tailored to each person's individual needs. If you want to find out more about this service you can contact us here.
Some examples of things we can help Octavia tenants with include:
staying healthy and well: support with managing physical or mental health needs, finding new ways to keep healthy and help with developing greater self-confidence;
being active in the community: support with using local education, training and leisure facilities, as well as attending cultural or faith activities;
staying safe: making sure that people's homes are safe and secure, and helping to protect people from harm, abuse and neglect;
managing money: advice to help individuals make the most of their income and to budget effectively, including claiming benefits and dealing with debt; and
completing paperwork: help with completing paperwork involved in accessing other support services, including filling in forms and replying to letters.
Personal support plans
Our friendly support workers work with individuals to develop personal support plans that can cover:
the kinds of support needed;
how often people want support and how we can provide it;
where the support will be given – within people's own homes or somewhere else
who will be involved in your care, such as family members, friends or healthcare professionals; and
any goals people have for the future.
The aim of our service is to offer choice and to help people maintain their independence for as long as possible. It is a completely tailored service, dependent on each individual and how they want to receive support. Support plans can be updated at any time but we review plans with indiviudals at least every six months.