22 February 2016
Dementia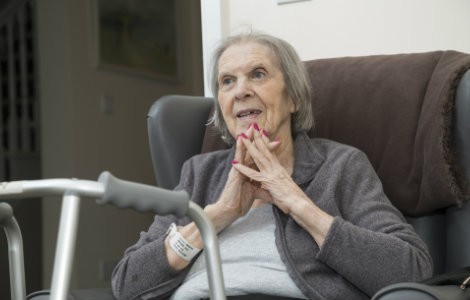 5 things to know about dementia:
Dementia is not a natural part of the ageing process.
Dementia is caused by diseases of the brain.
It is not just about losing your memory.
It's possible to live well with it.
There is more to the person than the dementia.
Want to know a little more? Visit the Dementia friends website here
Living with dementia

Dementia can affect anyone no matter where they live. A diagnosis of dementia can come as a shock. Even if you have been half expecting it, it can be a worrying and upsetting time. People may be living in their own home and maybe receiving support from family, friends, neighbours or social care providers or maybe isolated. For those who need greater support, there is specialist housing and services to help people stay independent.
Octavia provides housing and care and support services that work specifically with people who are experiencing dementia. Some services are solely for people with dementia such as at Highlever Road and the new wing at Leonora House which offer more homely shared living which works better for some people. We support each resident to live as independently as possible and to make choices about their lives.
Please visit us here for more information about our services and how to contact the scheme.