17 November 2014
We won at the Great British Care Awards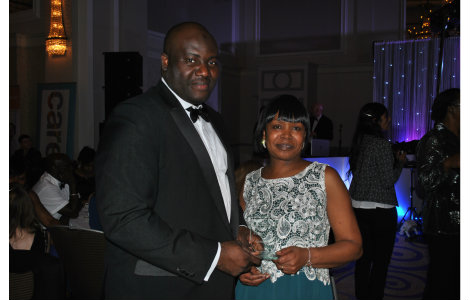 Saturday 15th November saw over 300 of the very best in social care attending a glittering awards ceremony at the Grand Connaught Rooms, London, for the finals of the Great London Care Awards, where the category winners were announced.
The awards are part of the Great British Care Awards, a series of 9 regional awards celebrating excellence across the care sector. The purpose of the awards is to promote best practice within both home care and care homes sectors, and pay tribute to those individuals who have demonstrated outstanding excellence within their field of work.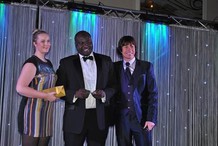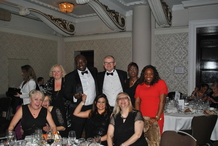 We are excited to announce our Scheme Manager, Mohammed Gbadamosi (at James Hill House) won the award for the best 'Home Care Manager.' This award is given to someone who has demonstrated a high level of expertise together with exceptional skills in managing the complex business of providing support and care to people in their own homes. A Manager who shows vision in developing viable quality services and supporting staff to meet the ever changing needs of service users.

From being a part time care worker to becoming a care manager, Mohammed has been with Octavia for 8 years. He transformed the service the care provided and his greatest pleasure is to leave a resident with a smile on their face. He strives for excellence.
Winners of the Great London Awards will go through to one of two national finals for both care home and home care. The finals will take place at The ICC Birmingham in April and June 2015.
For more information on this years Great British Care Awards, please visit: http://www.care-awards.co.uk/news-detail.php?page=winners-of-the-great-london-care--awards-2014-announced