22 February 2016
Living with Dementia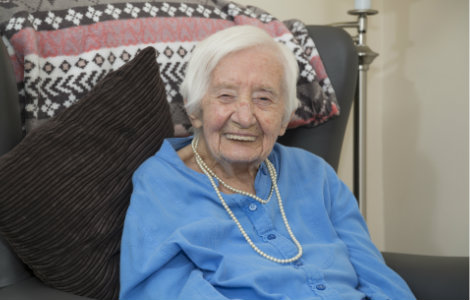 Mrs T is a 89 year old lady who lived independently in the community with no immediate family. She did not keep up correspondence with her only God-daughter who lives in Yorkshire. Concerns were raised to Adult Services that she was not seen going out and was losing weight. Following an assessment visit they found Mrs T in a very unkempt state in her nightdress with no food or provisions. Her pension had not been drawn for some time. Mrs T was found to be suffering from vascular dementia and Adult Services set up a care package.
Homecare visited twice a day to ensure Mrs T was washed and dressed and had the provision of food and drink. Homecare reported that each time they visited, Mrs T was sitting in the same position they had left her and had not eaten or drank anything, she was also incontinent and her legs had become so swollen due to her not getting out of her chair at all. Mrs T had difficulty in communicating as her speech had deteriorated. As a result Mrs T was admitted to hospital as she was dehydrated and suffering from malnutrition.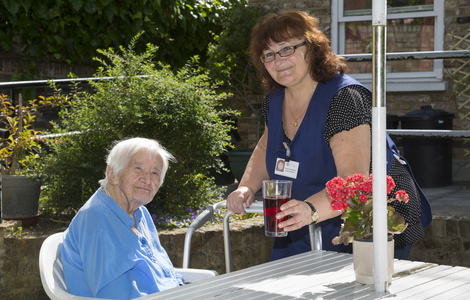 Mrs T was referred to Highlever Road, and moved there on her discharge from hospital. Within a month the swelling on her legs had reduced back to normal as staff supported her to take small walks up and down the hallway and the garden. Through constant stimulation Mrs T has become more communicative and has allowed staff to support her and encourage her to take an interest in her appearance. The work was done was done slowly and consistently over a period of 6 months, and included the night staff.
The night support was there for Mrs T when she woke up frightened or confused. Mrs T has benefited in many ways from living at Highlever Rd., gaining confidence, taking pride in her appearance, improved mobility, socialising and interacting with her peer group, gained weight and her speech and communication has returned.
She now joins in discussion groups and interacts with the wider community. At one time, Mrs T was a florist to the royal family and now leads a regular session, teaching the other residents at Highlever Road. how to create beautiful flower arrangements that are displayed all over the house. The staff facilitated contact between Mrs T's and her God-daughter through a visit, which helped to re-establish their relationship.
Read more about this section on the Alzheimer's Society website